Culbertson
Roofing
Services
TRUST CULBERTSON COMPANY WITH ALL YOUR COMMERCIAL ROOFING RESTORATION NEEDS
Don't let your unique roofing needs lead to water damage or costly repair needs. We'll send a team of seasoned experts to evaluate your roofing system and create a solution that makes sense for your building and those who occupy it. From roof repairs to PMMA roof coatings to providing a number of approved applicators, we are well equipped to offer a plethora of services and can take care of all your commercial roofing needs.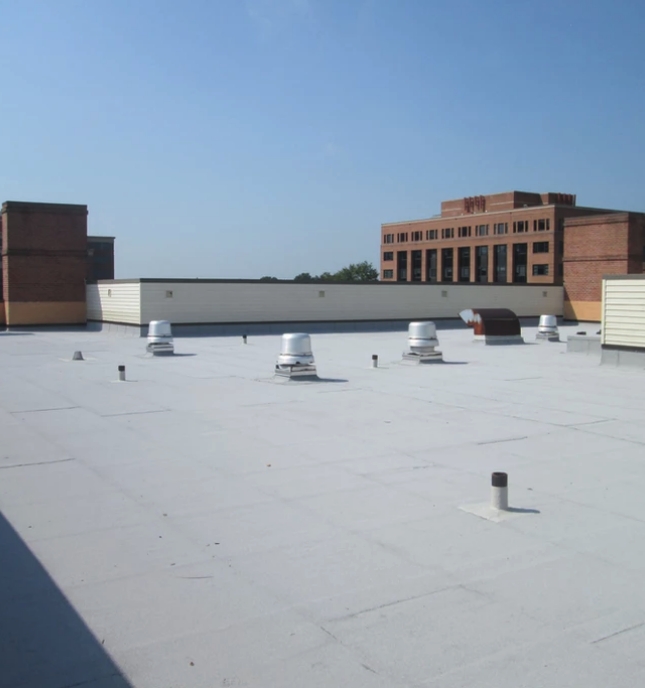 PMMA ROOF FLASHINGS & MEMBRANE
PMMA-Based roof coating is a solvent-free, rapid-curing, highly-flexible liquid applied membrane system. This coating is able to dry in roughly an hour and will successfully provide durable, long lasting protection against corrosion and potential water damage.
In some unfortunate circumstances, the damage done to your commercial roofing system can be too substantial for a repair job that monetarily makes sense for your company. When this happens, you can rely on Culbertson Company to replace your commercial roof.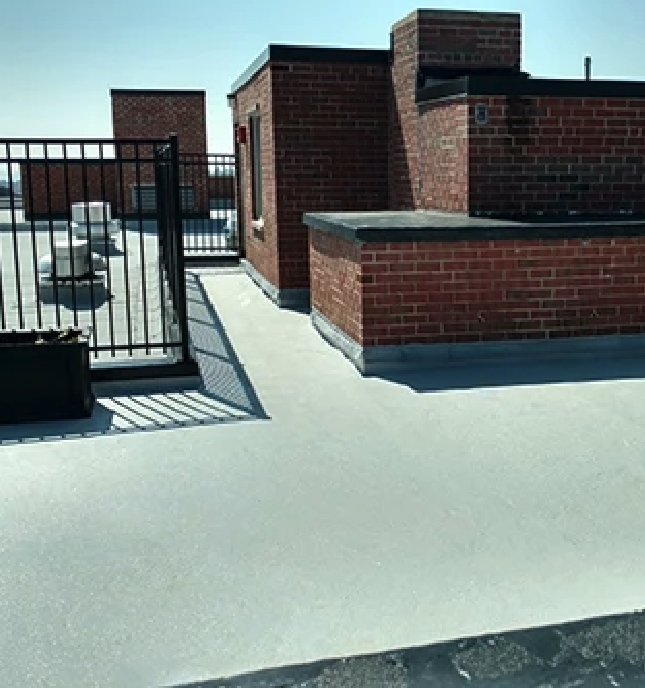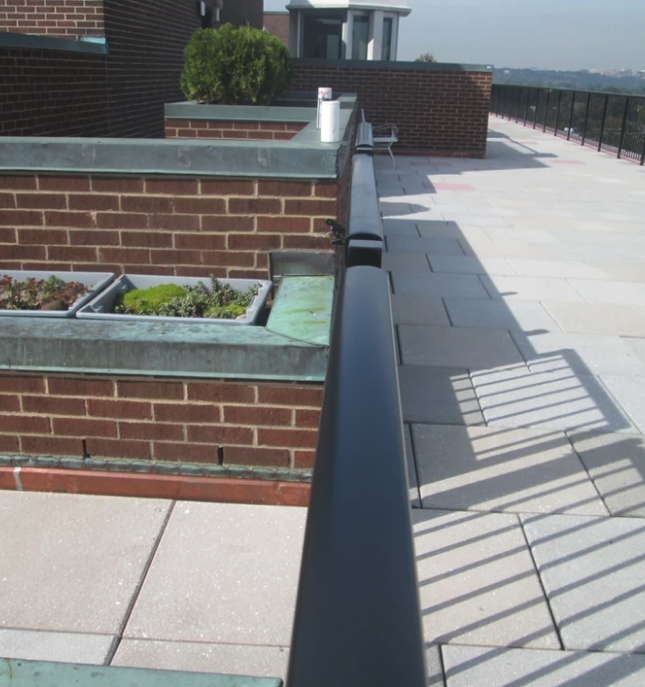 Commercial buildings typically require a roofing system that can withstand heavy weights and the exposure to different weather elements. With this in mind, it tends to be easy for certain spots to become overburdened and eventually cause water leaks to develop, especially if the roof has not been frequently monitored. For all low -sloped roof systems Culbertson Company is able to address and manage any sort of roofing repair you need.
TYPES OF COMMERCIAL ROOFING
We provide all types of restoration solutions for all types of commercial roofing. We understand the different factors that go into making a decision about the roof for your commercial building. From the varying climates to the building's purpose, we are able to help determine the best type of roofing restoration your building requires for long-lasting protection and incredible appeal.